Welcome to Heavenly Spa at the Westin Abu Dhabi Golf Resort & Spa
Rediscover your Best Self
The Heavenly Spa at the Westin Abu Dhabi Golf Resort & Spa embodies our health-enhancing philosophy, enabling guests to immerse themselves in a unique world of physical and mental renewal.
Guests can enjoy the invigorating power of our signature techniques in one of six treatment rooms. The Heavenly Spa, nestling within the lush gardens of the resort's expansive grounds, brings together refined, natural materials and sleek modern textures to create an organic, luxurious and stylish setting for sublime serenity.
A range of spa treatments and massage services are available - whether you're seeking to wind down after an exhilarating round of golf, looking to relax before an evening out or simply want to be pampered, our massages and facials offer you the opportunity to embrace bliss.
From luxurious anti-ageing cleansing techniques and relaxing full-body wraps to the latest BIOTEC technics with ELEMIS product selection, soothing paraffin baths and rejuvenating collagen treatments to invigorating massages, our experienced therapists will ensure that your time at the Heavenly Spa is all about you.
As well a selection of treatments specifically designed for men, guests are certain to leave the Heavenly Spa looking - and feeling - their best.
Opening times: Daily from 10am - 10pm
Telephone - +971.(0)2.616.9770
Email - heavenlyspa.auh@westin.com
Heavenly Massages
Heavenly Spa Signature Massage
A heated compress invites back muscles to relax before a Swedish massage leaves you feeling physically rested and mentally uplifted.
60/90min AED440/540
Westin Workout Massage
Massage encompasses many different techniques from deep tissue to sports massage to Thai massage. It targets the muscles specifically to melt away pain, tense muscles and inflexibility.
60/90min AED455/550
Reflexology
This ancient massage therapy is designed to the whole being. As the therapist presses upon various reflex points in the feet and hands, toxins are released and circulation is improved. Emerge feeling deeply rested and renewed.
45min AED400
Heavenly Spa Couples Massage
Enjoy a heavenly massage for two in the comfort of our couple's treatment room. Take time to embrace wellness on a romantic retreat, a girl's getaway, or for a mother & daughter bonding treat.
60/90min AED795/950
Elemis FREESTYLE
Deep tissue Your therapist will select an aromatic oil according to your concerns, be they muscle pain, stress relief, relaxation or balance. The flowing massage works deeper into the tension, encouraging optimum circulation.
60/90min AED490/590
Elemis Deeper than Deep Hot Stone Massage
Balinese stones bathed in the frangipani Monoi Body Oil are worked deep into the muscles, getting into areas of tension. The result is sparkling vitality with the added bonus of intensely hydrated skin.
60/90min AED480/600
Elemis Garden of England Rose Restore Massage
Take a walk in an English rose garden with this lavishly hydrating aromatherapy massage. The unique trio of Rose, Camelia and Poppy seed oils leave your skin exquisitely moisturized, intensely supple and delicately scented.
60min AED550

Elemis Peaceful Pregnancy Massage
An intuitive and relaxing massage hydrates skin that is expanding to accommodate a growing baby.
75min AED495

BOOK
Telephone - +971.(0)2.616.9770
Email - heavenlyspa.auh@westin.com
Body Treatments
Elemis Intensely Cleansing Salt Scrub
Fragranced salt will gently slough away dead skin cells, encouraging the regeneration of new cells. It leaves a smooth and responsive canvas, ready to absorb the deeply nourishing body oil. Choose from Lime & Ginger or Frangipani.
45min AED370

Elemis Thousand Flower Detox Wrap
This nutrient-rich detox wrap uses the deeply nourishing Green Tea balm to encourage super skin health and powerful detoxification. It helps stimulate the elimination process and restores equilibrium to leave you feeling completely reinvigorated.
60min AED600

Elemis Body Nectar Nourishing Wrap Frangipani
The Velvety texture of the Monoi Oil offers super-hydration, quenching a thirsty skin, while conditioning oils do their work.
45min AED495

Elemis Targeted Toning Tightened
A powerful blend of massage and detoxification clay for targeted toning and tightening on hips, thighs, abdomen and back of arm. Clinically proven*to reduce appearance of cellulite after one treatment.
30/60min AED300/750

Feel Well Scrub
Our indulging hand-made body scrub consisting of almond, cinnamon & Himalayan sea salt blended with our signature white tea oil, removing dead skin cells.
30min AED275
TREATMENTS ENHANCERS (30min)
Back, neck & shoulder massage AED 250
Scalp massage AED 250
Relaxing foot massage AED 250
Express Facial AED280
Pool Pass AED50

*All treatments are inclusive of 10% service charge, 6% tourism fee and 4% Municipality fee
Book
Telephone - +971.(0)2.616.9770
Email - heavenlyspa.auh@westin.com
Facial Treatments
Elemis Pro-Collagen Age Defy
Tackle fine lines and wrinkles with the clinically proven age defying benefits of marine charged padina pavonica and red coral. Targeted massage encourages optimum cellular function for nourished, younger looking skin.
75min AED620

Superfood Pro-Radiance
A nutritional boost rich in superfoods and essential minerals designed to pack stressed, dull skin with energising, detoxifying actives. Clinically proven to leave skin plumper, radiant and lit up with good health.
AED450/AED675 30/60min

Anti-Blemish Mattive & Calm
A deeply cleansing revelation for oily, congested or hormonal skin. This mattifying facial helps combat oil & shine, while intuitive massage helps restore micro-circulation. A deeply detoxifying treatment for clearer, bright skin.
30/60 min AED525/575

Elemis Dynamic Resurfacing Precision Peel
Clinically proven to target the signs of ageing and uneven skin tone, this pioneering precision treatment uses layers of enzymes for powerful exfoliation and renewal. A new start for smoother, younger-looking skin.
30/60min AED290/580
Book
Telephone - +971.(0)2.616.9770
Email - heavenlyspa.auh@westin.com
Facial Treatments by Elemis
Heavenly Spa introduces Elemis, the leading luxury British Skincare and Spa brand. It is results-driven and professional spa-therapy brand favored by as many as 6.5 million spa-goers per year. The successful combination of natural active ingredients with cutting-edge technology has enabled Elemis to bring to market some of the most influential award-winning products and professional spa-therapies that the beauty, spa and wellness industry has ever seen.
Defined by Nature. Led by Science. It's not just a tagline, it's a promise!
ELEMIS FRUIT ACTIVE GLOW FACIAL
For a powerful skin re-charge, using conditioning actives to nourish & renew vital radiance.
60minutes AED425
ELEMIS EXOTIC MOISTURE DEW FACIAL
Treat your skin to a moisture boost. Your skin is fed with thirst-quenching actives to bring back that healthy dewy look to the skin.
60 minutes AED425
ELEMIS PRO-COLLAGEN QUARTZ LIFT FACIAL
An anti-aging face & eye treatment using professional strength formulations & proven marine extract to re-energize cells for firmer, rejuvenated skin
75minutes AED550

ELEMIS HERBAL LAVENDER FACIAL
Deeply cleansing to draw out skin impurities, this facial will help reduce unwanted shine, refine the pores and treat skin breakouts
75minutes AED550
Book
Telephone - +971.(0)2.616.9770
Email - heavenlyspa.auh@westin.com
Biotec Facials Treatments
Discover how our professional high potency ACTIVES, ELEMIS' unique Skin Lift TOUCH and science of 5 in 1 advanced bio-electric TECHNOLOGY work in perfect synergy with the skin's natural bio-electric field.

Elemis BIOTEC Firm-a-Lift
Rediscover the architecture of your face with this ground-breaking blend of massage and sculpting galvanic technology. Skin is visibly strengthened for a contoured complexion that is remarkably lifted.
30/60min AED380/760
Elemis BIOTEC Skin Resurfacer
This revolutionary clinically proven* facial addresses skin tone, blemishes and fine lines to transform the texture of the skin. The ultrasonic peel, massage and light therapy deliver a complexion that has never been smoother.
60min AED615

Elemis BIOTEC Radiance Renew
This Cellular –boosting treatment targets sluggish complexions. The ultrasonic peel stimulates the removal of impurities and dead skin cells, while the galvanic rejuvenating current restores moisture for instantly clearer and visibility brighter skin.
60min AED580

Elemis BIOTEC Sensitive Skin Soother
This anti- redness soothes sensitive skin. An oxygen infusion encourages cellular restoration, while red light therapy and calming anti-oxidants improve the skins ability to repair it. The results are calm and soothed skin.
60min AED580

Elemis BIOTEC Super Charge Facial for Men
A multi-tasking, time efficient solution for the male complexion. The facial to de-stress, de-age and de-fatigue the male complexion whilst activating ultimate skin dynamism- Ultrasonic peeling, steam and galvanic current deliver a deep clean for a multi-tasking, time efficient solution.
60min AED580
Book
Telephone - +971.(0)2.616.9770
Email - heavenlyspa.auh@westin.com
Gentlemen's Care
SKIN TREATMENT FOR HIM
A cleansing facial including steam, deep exfoliation, a nourishing mask depending on your skin type with a relaxing face massage. Leaving your skin nourished and fresh.
60min AED380
CAVIAR FOR HIM
Achieve youthful skin with this clinically effective advanced treatment. Rejuvenating Caviar and Vitamins visibly promote a healthier nourished and oxygenated skin. Ideal for men on the go.
75min AED650
COMFORT FACIAL FOR HIM
Find balance with this soothing treatment to calm redness and alleviate sensitive or irritated skin. Experience a calm and stronger skin, this is ideal for post shaving irritation.
75min AED550
Book
Telephone - +971.(0)2.616.9770
Email - heavenlyspa.auh@westin.com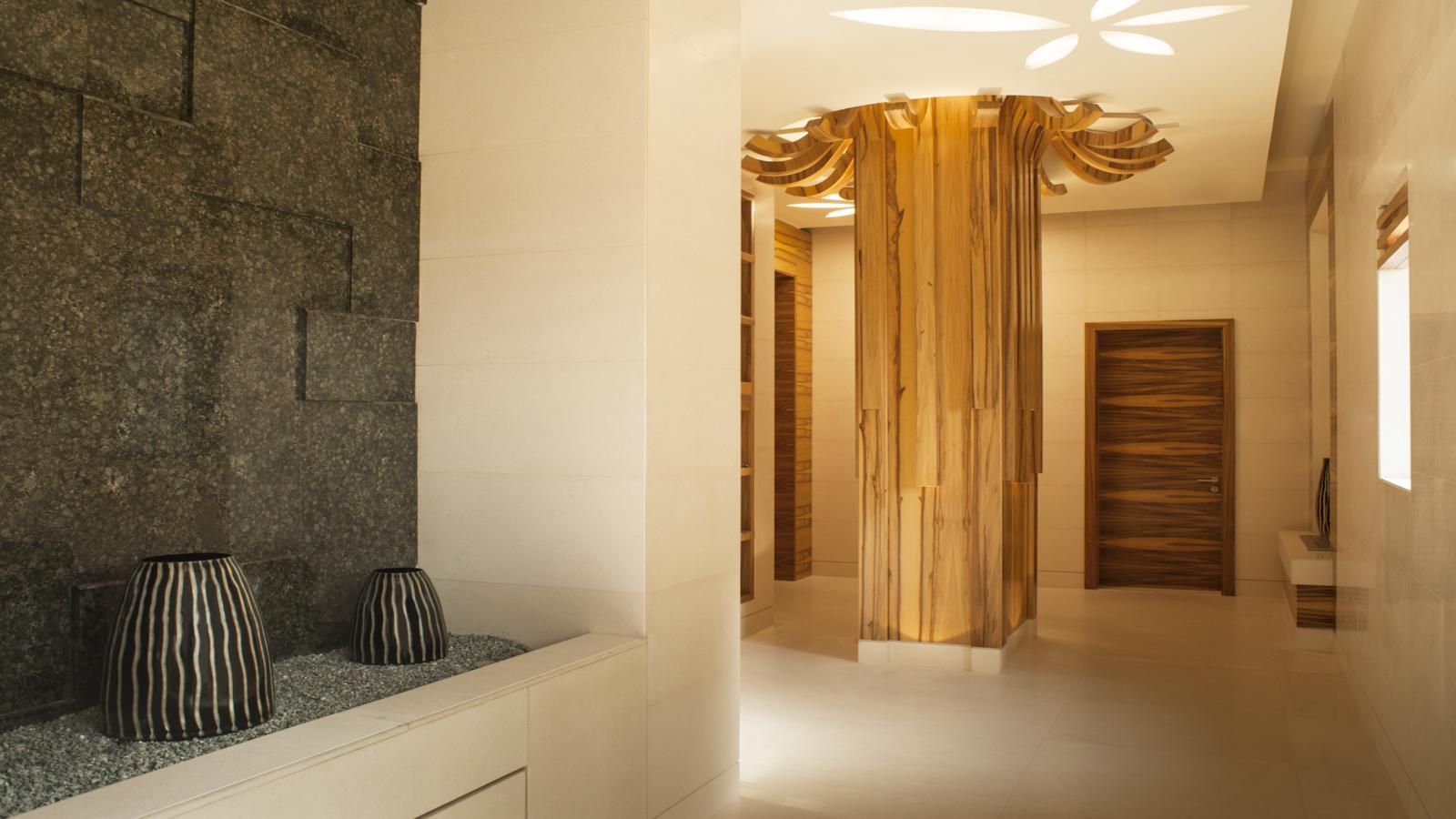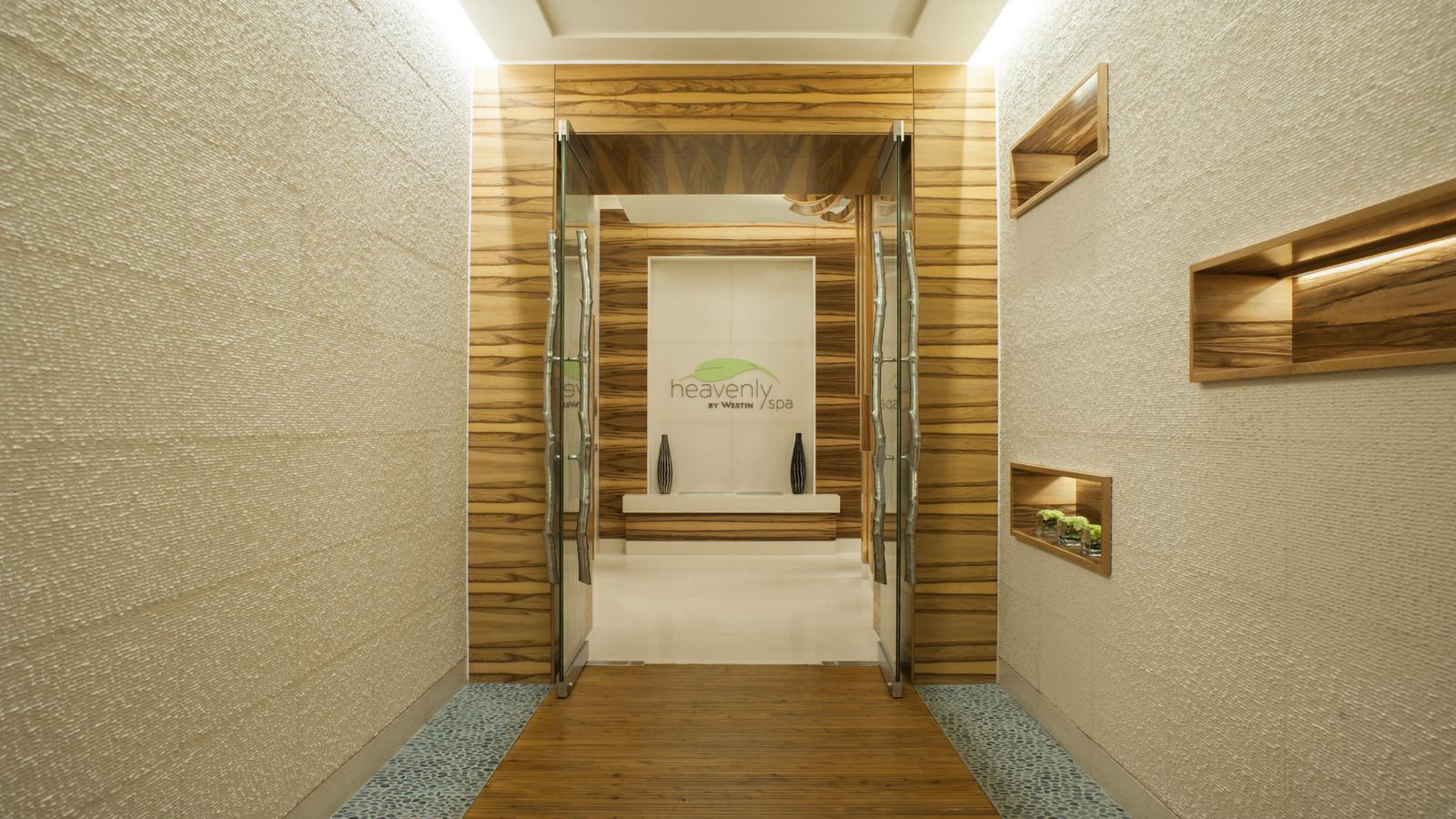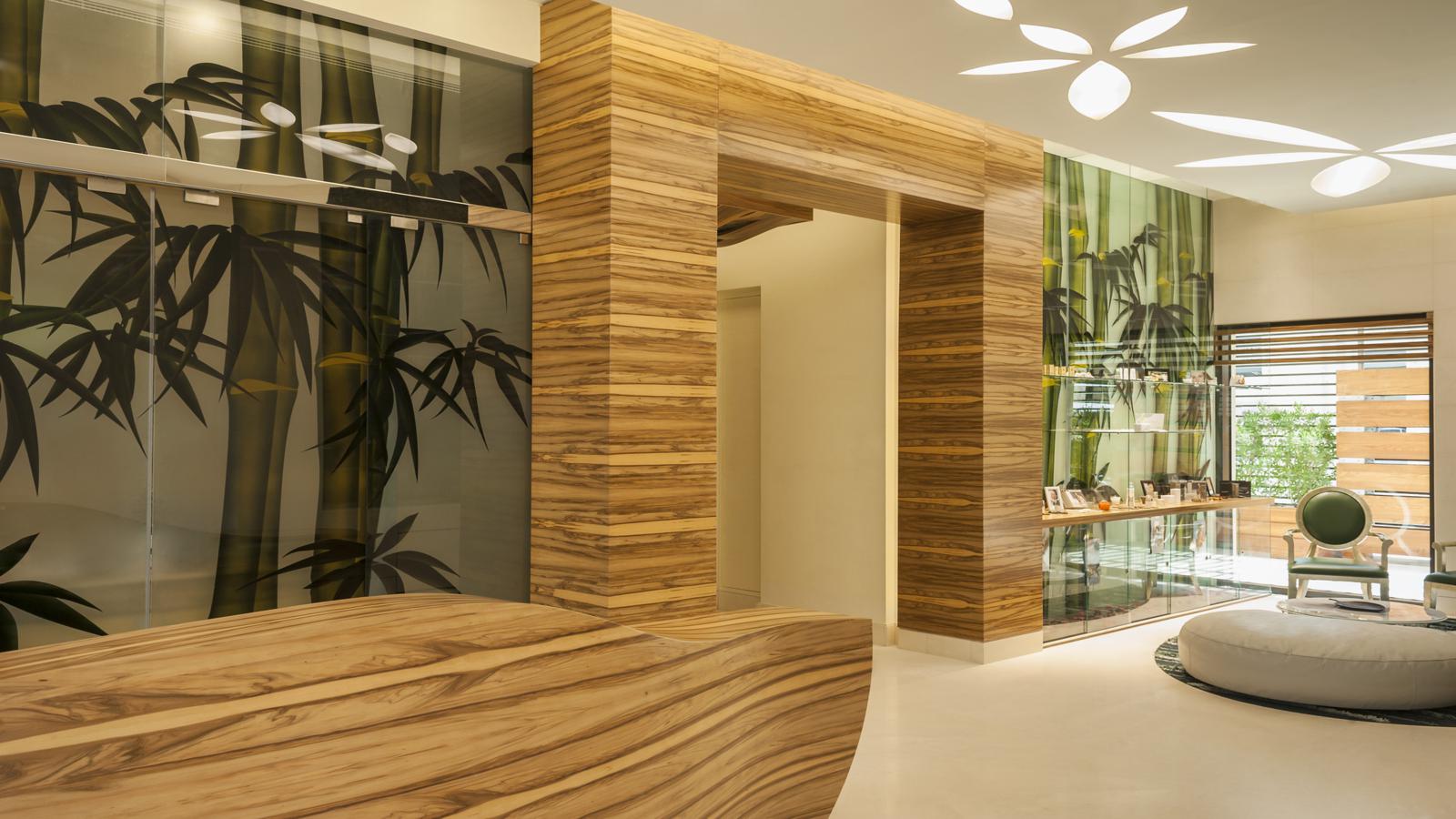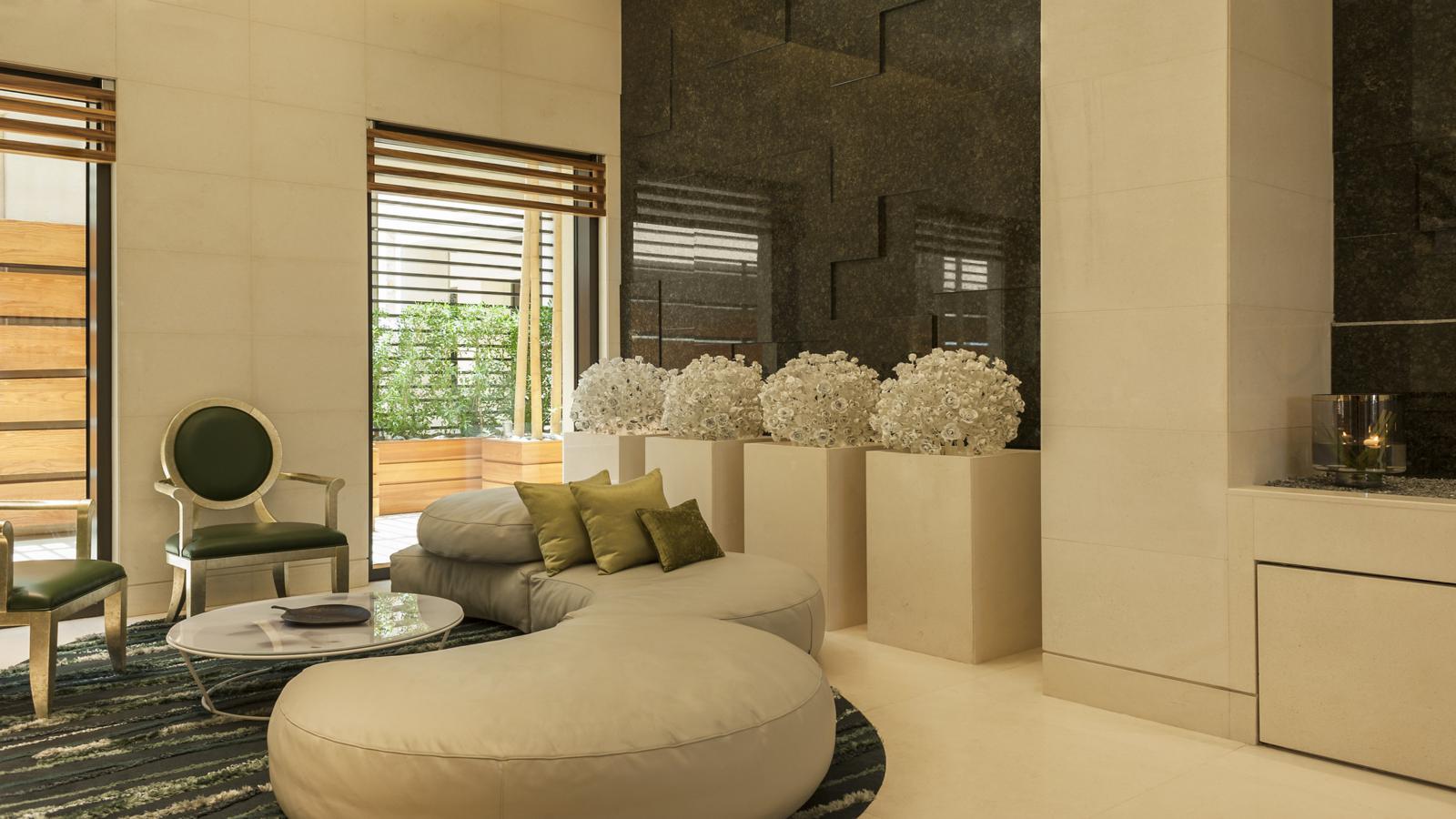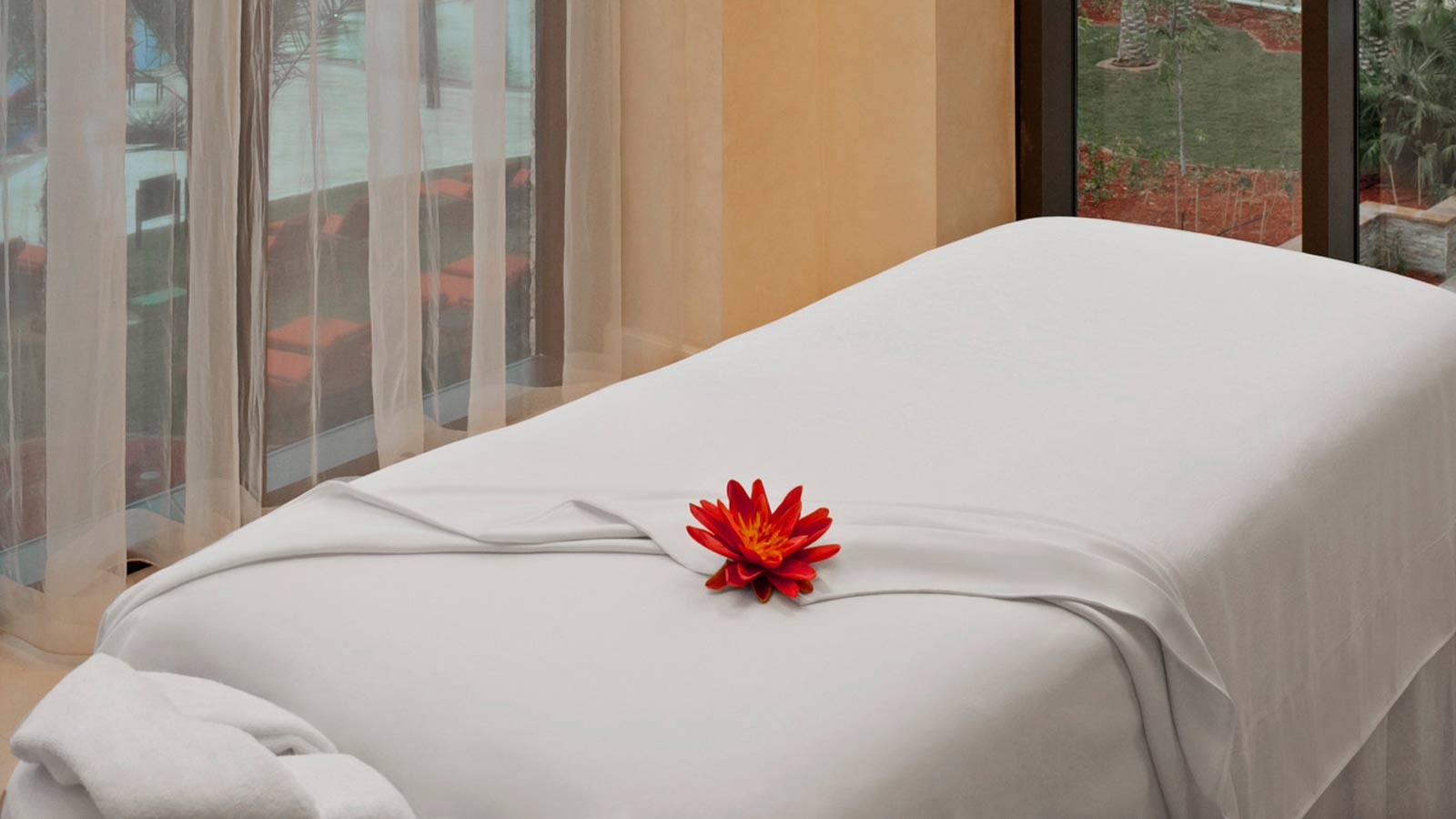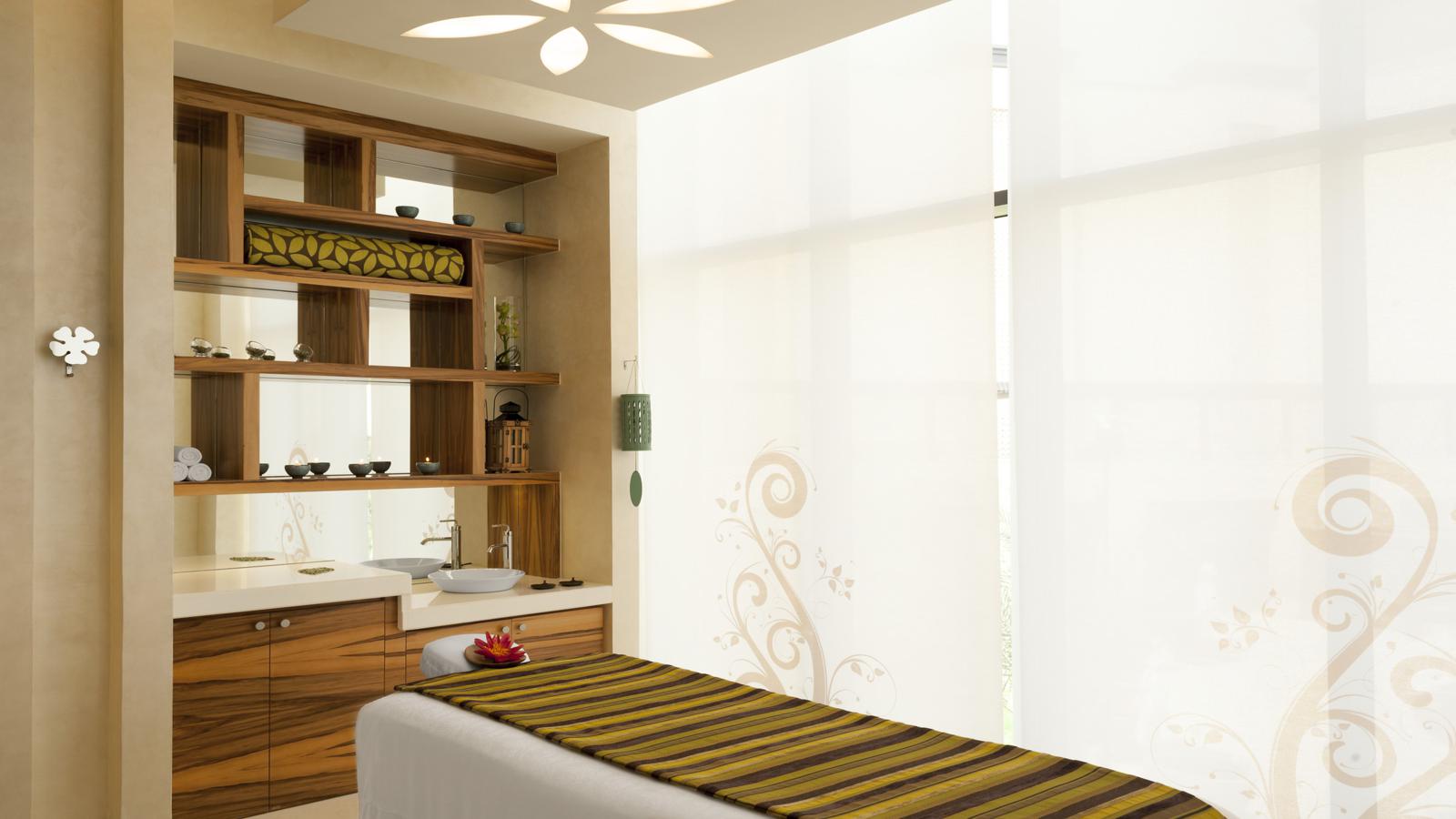 Offers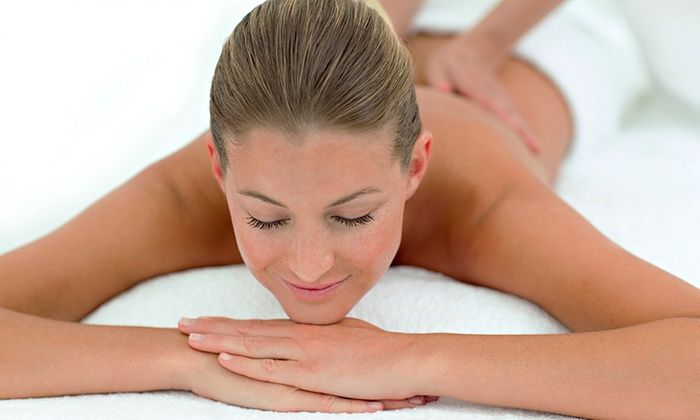 HEAVENLY SPA GIFT VOUCHER
Gift voucher can be purchased and pre-loaded with a value of your choice, making it a perfect gift for your family and friends
HEAVENLY SPA LOYALTY CARDS
Earn a stamp every time you have a full price treatment lasting 60 minutes or more. Once you have collected 3 stamps, simply present your card to receive your fourth spa treatment as well as your eight spa treatment with our compliments. T&C: The card must be presented on the day of the appointment. The loyalty card is not transferable.
Book
Telephone - +971.(0)2.616.9770
Email - heavenlyspa.auh@westin.com
Seasonal Offers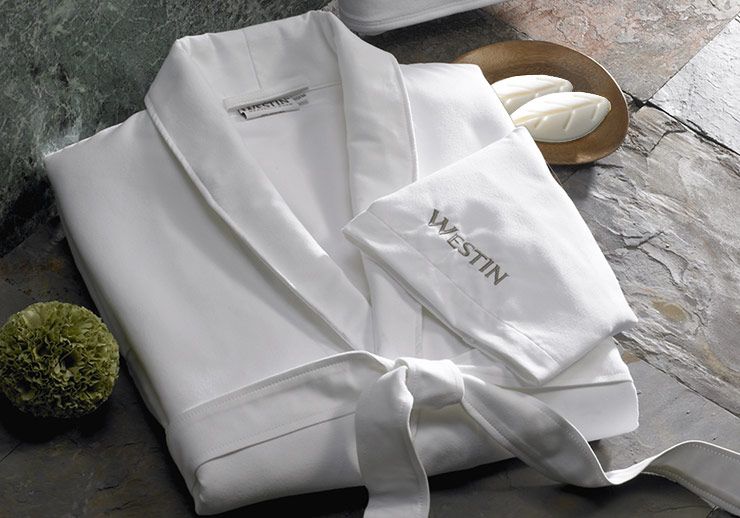 MOTHER'S DAY DREAM PACKAGE
Two hour experience to spoil your mum with a Heavenly Signature Massage customized according to her needs and an Elemis BIOTECH Facial of her choice
PRICE: AED675 net
MOTHER'S DAY PAMPER PACKAGE
Pamper mom with a 90 minute treatment with an Elemis Hands on Facial and a Back, Neck & Shoulder De-stress Massage
PRICE: AED475 net
For the month of March book any Elemis BIOTEC Facial and receive an indulging hand or foot paraffin treatment complimentary.
Book
Telephone - +971.(0)2.616.9770
Email - heavenlyspa.auh@westin.com
Packages
Hope
A choice of cleansing body scrub 30min and relaxing Heavenly Spa Signature Massage 60min.
90min AED550
Dream
Intense Muscle Massage 60min to soothe away stress followed by an Elemis hands on facial 60min
120min AED670

Wish
Back, Neck & Shoulder Massage 30min, Full Body Scrub 30min and a choice of any BIOTECH facial 60min
120min AED975
Golfers
Enjoy a back, neck and shoulders massage designed to help De-stress the muscles and benefit your future game. We then want your feet and legs to feel revitalized and ready to hit the course.
60min AED400
Book
Telephone - +971.(0)2.616.9770
Email - heavenlyspa.auh@westin.com
Heavenly Spa by Westin is an oasis of serenity, relaxation and rejuvenation… a place where privacy and quiet are of the utmost importance.

What to wear:
We will provide you with a robe and slippers to wear while visiting our spas and you will be assigned a locker to store your personal belongings. During your spa treatment, it is recommended that you experience body services without clothing. Our therapists are professionally trained and will ensure a level of comfort by appropriately draping areas of the body that are not a focus of the treatment.

Storing valuables:
All lockers will have a security mechanism (such as a key or combination lock).

Late arrival time:
We ask that you arrive at least 20 minutes prior to your scheduled appointment time; however, if a late arrival is unavoidable, please call to notify the spa receptionist when possible. Arriving late will simply limit the time for your treatment, as we must complete your service by the designated end-time in order to appropriately accommodate the next guest.

We request that all guests using the spa extend a 24-hour cancellation notice. If less than 24-hours' notice is given, a service charge may be posted to the credit card number noted at the time of booking.
Cell phone usage:
Quiet and calm are of the utmost importance to our guests – that's why we ask that you turn off your cell phone before entering the spa.

Special health considerations:
If you have health concerns or are pregnant, please be sure to notify our spa staff when booking your treatment. Our reception staff can offer guidance as to which treatments will be the most beneficial and those that should be avoided due to physical limitations or sensitivity.
Steam time: Steam is a beneficial facet of the spa hotel experience, but should always be used in moderation. Proper usage time will vary, but there are some general guidelines that most individuals who are in good health can follow. The wet heat of the steam room is effective in opening pores and awakening the respiratory system; for this, we recommend a 5-6 minute timeframe.

Alcoholic beverages and spas:
We recommend that you do not consume alcohol during or immediately after your spa treatments.

Personal preferences:
Whether it is the room temperature or the level of massage pressure, please communicate your preferences with the therapist so that he or she can make your time with us a special experience.
Therapist gender:
Please feel free to request either a male or female therapist for your treatment. However, we would like to note that all of our therapists are professionally trained and will offer you the highest standard of service with continuous consideration for your comfort level.

Payment:
We accept all major credit cards and cash. If you are a guest of the hotel, you may also charge spa services to your hotel room.

Spa Hotel and Resort gift certificates.
You may purchase gift certificates for a specific AED amount or for particular services at the reception desk of the spa or through one of our phone reservationists if offered. Please call spa to confirm your gift voucher.
Guests must be at least 16 years of age to experience a spa treatment. If under the age of 16, guests must be accompanied by a guardian and can only have treatments performed by therapists of the same gender.
THE HEAVENLY SPA DETAILS
The Heavenly Spa at the Westin Abu Dhabi Golf Resort & Spa embodies our health-enhancing philosophy, enabling guests to immerse themselves in a unique world of physical and mental renewal.
Opening times
Daily from 10am - 10pm
Contact details
Telephone - +971.(0)2.616.9770
Email - heavenlyspa.auh@westin.com
Location
The Westin Abu Dhabi Golf Resort & Spa
Abu Dhabi Golf Club
Sas Al Nakhl
Abu Dhabi 126797
United Arab Emirates
Phone: (971)(2) 616 9999
Fax: (971)(2) 616 9998