POOL MEMBERSHIP
Whether you're reclining on a sun lounger or strolling through greenery, there's always more for you to discover within the resort's beautifully landscaped grounds. The Westin Abu Dhabi Golf Resort & Spa gives you the opportunity to indulge, on your terms. The family-friendly environment of the 700 m2 lagoon-shaped main pool, with its adjoining children's area, is perfect for a refreshing swim or a rest by the water's edge.
The 250m2 lap pool, meanwhile, flanked by palm trees and featuring a unique wet deck area, is sure to leave swimmers reinvigorated and recharged.
Be advised that children under 6 year old have free entrance with a maximum of 2 child per paying adult.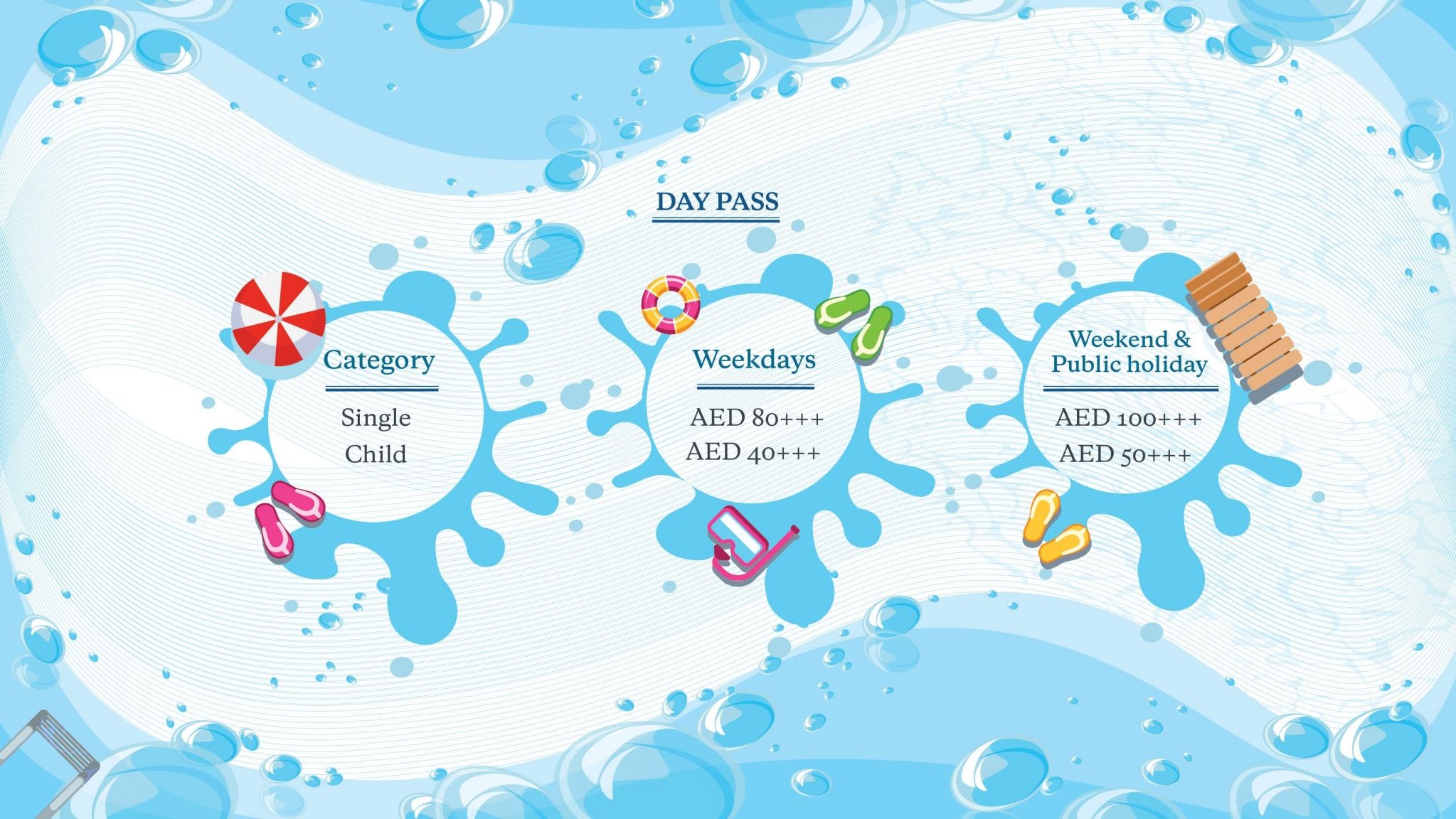 DAY PASS RATES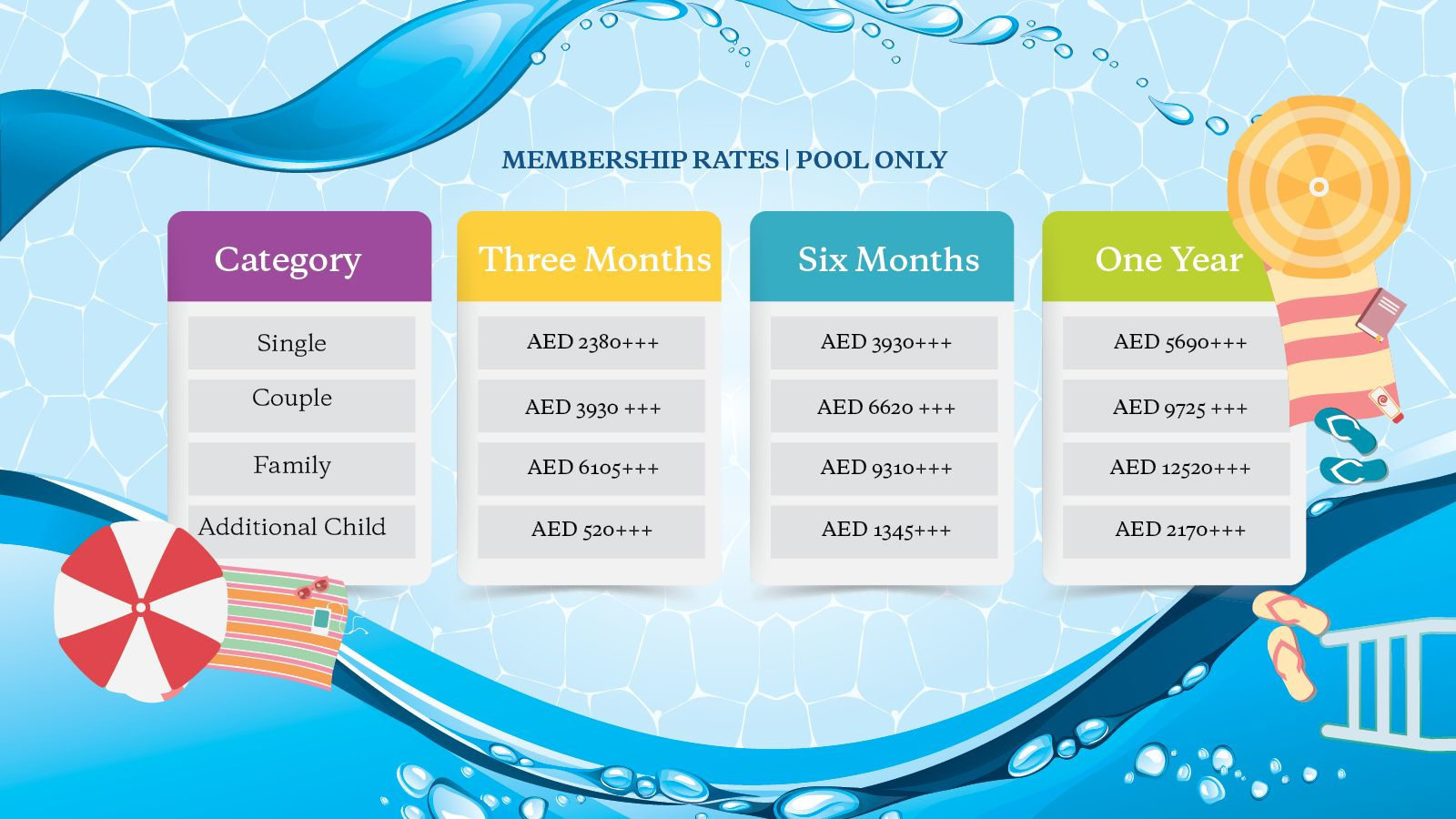 MEMBERSHIP RATES - POOL ONLY
MEMBERSHIP RATES - GYM & POOL
Pool Membership Benefits:
Ø 20% discount at all the restaurants
Ø 20% discount at Heavenly TM

Spa
Ø 20% discount at pool for guest passes
Ø 20% discount in S T beauty salon
Ø One complimentary introduction class per child at AL Mahara swimming school
Ø One complimentary fitness class at Fit N Flex
Ø Free Wi-Fi
Ø 4 complimentary pool vouchers for guests
Ø Children activities on a weekend